Registered Dietitian Nutritionist & Licensed Dietitian Nutritionist in the Las Vegas Valley
Are you tired of not reaching your weight loss goals? Are you dissatisfied with your most recent lab results? If so, you should consider working with one of Nutrition by Joey's caring Licensed and Registered Dietitians who will provide you with the expertise and the guidance you deserve to live a healthier life.
In Las Vegas, Nevada, Nutrition by Joey has helped countless clients by customizing a nutrition plan that suits ​our client's specific needs. We will listen closely to what our clients want to accomplish, then we get to work creating a ​tailored program.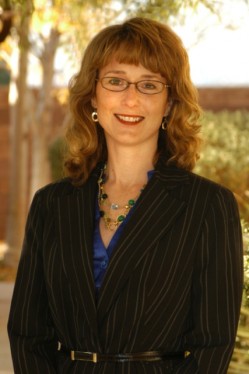 Personal Nutrition Programs & Testing Services
GET THE FACTS!
One of the most common questions we are asked is "what is the difference between a Registered Dietitian and a nutritionist?" There are many differences, with the most notable one being that anyone can refer to his or herself as a "nutritionist." Conversely, a registered dietitian is a licensed professional who has at least a Bachelor of Science degree in nutrition. Further, similar to other health care professionals, a Licensed Registered Dietitian has a code of ethics which to abide by and must do an internship before he or she can practice on his or her own. As such, working with a registered dietitian ensures you're partnering with a credentialed professional who will provide you with science-backed expertise. No fads or gimmicks, just science based facts to help you achieve your goals.
Changing your habits and eating style is hard, especially when you try to do it on your own. Progress isn't always linear, and the ups and downs can really test your will. This is especially true for clients we see following bariatric and metabolic surgery. With our help, you can change your habits and make sustainable progress you aim to reach your health goals. Working with Nutrition by Joey will drastically increase the odds of you reaching and maintaining a healthy lifestyle and eating nutrient rich meals. More often than not, we are introduced to our clients through of referral from their doctor. Many times, this is after bloodwork comes back showing high cholesterol, high blood sugar or other red flags that necessitate lifestyle changes. We start by looking closely at the issues, then we educate our clients on what they can change. Notably, we suggest healthier foods and eating habits that help lower blood sugar or cholesterol and promote weight loss to name a few. Our clients dictate what they want to happen, and we then formulate a plan to ensure they reach their destination.
We will listen to you and hold a conversation with you! As a practice we value and look at the whole person. Food is only part of the equation that makes you unique. There are other factors like physical activity, coping patterns, lifestyle and culture that effect leading a healthy lifestyle. We base our nutrition plan recommendations on your foundation as a person. Hence why, since 2004, Nutrition by Joey has been the leading education resource for people who want to lead a happier, healthier lifestyle. And for those who have chosen to undergo bariatric or metabolic surgery, we are the experts in helping you achieve success. Just schedule an appointment an see why so many people choose Nutrition By Joey!
Sign Up For Our Nutrition Newsletter
See What Others Are Saying...